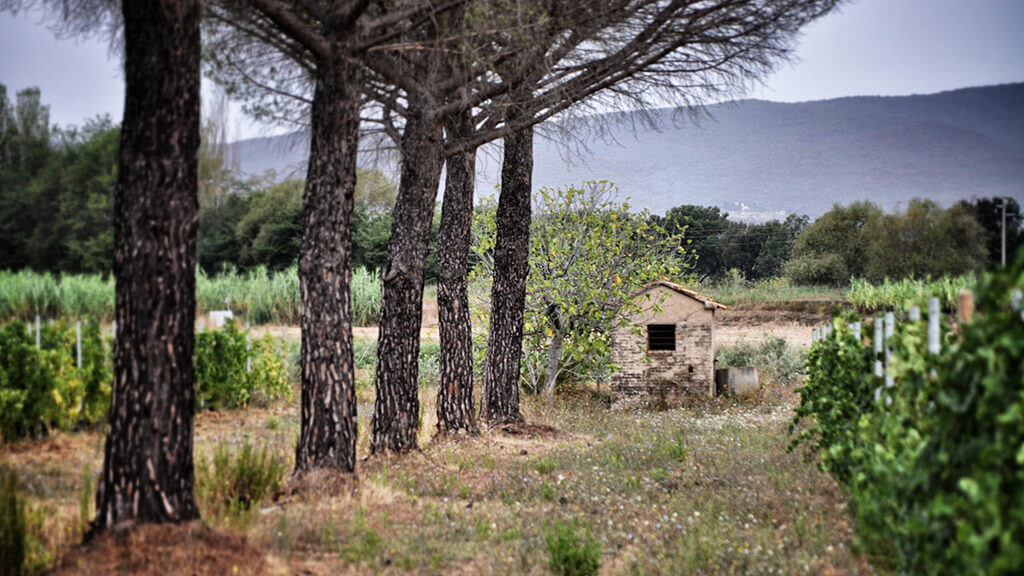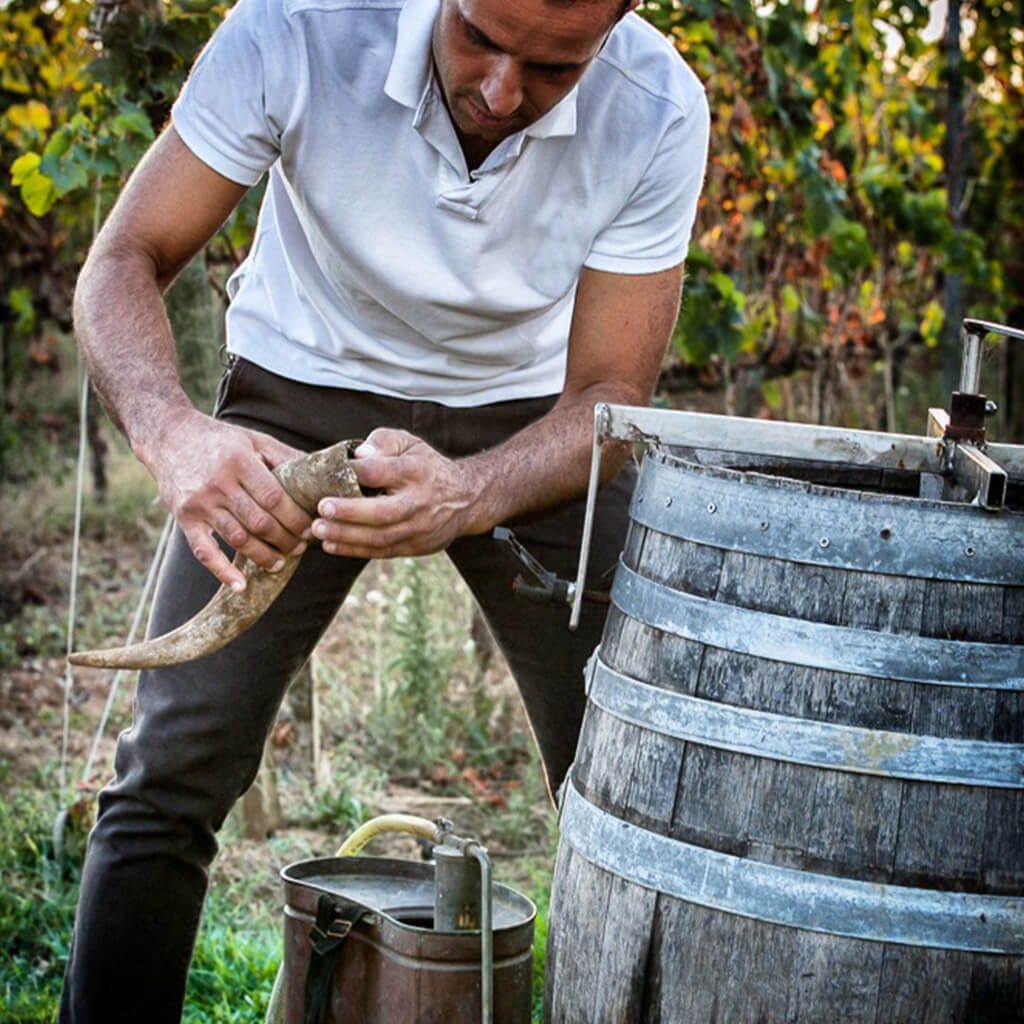 Podere San Cristoforo produces quality organic wine using innovative natural methods. Our production respects the consumer because our wines contain nothing but grapes and the lowest dose of sulphites. In the vineyard we only use copper and sulfur, and we reward biodiversity, so our way of making wine also safeguards this little corner of Tuscany.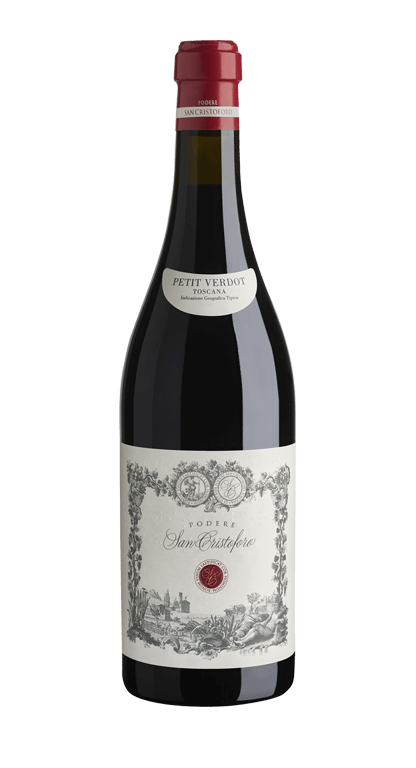 Podere San Cristoforo represents one of the rare micro-zones able to produce a 100% Petit Verdot . The sparse bunches of Petit Verdot, constantly caressed by sea breezes, grow on the ochre coloured gravel soils, in the midst of olive trees and hundred year-old cork oaks.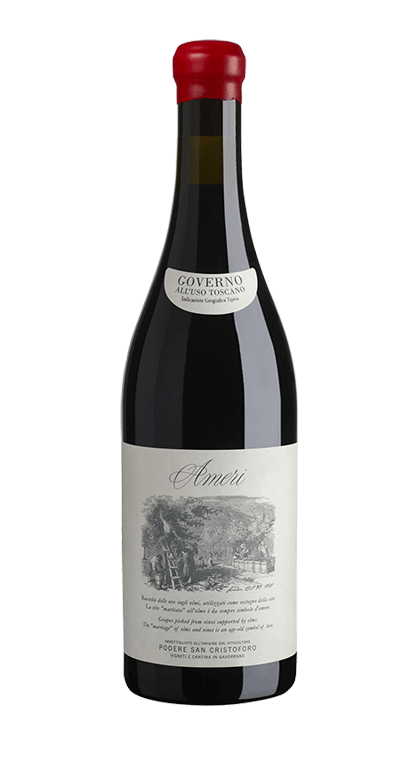 Ameri is the result of a very unique method called "governo all'uso toscano", where the clusters are left in the vineyard for sun and wind drying for 14 days, promoting the natural dehydration of the grapes, concentrating colours and aromas.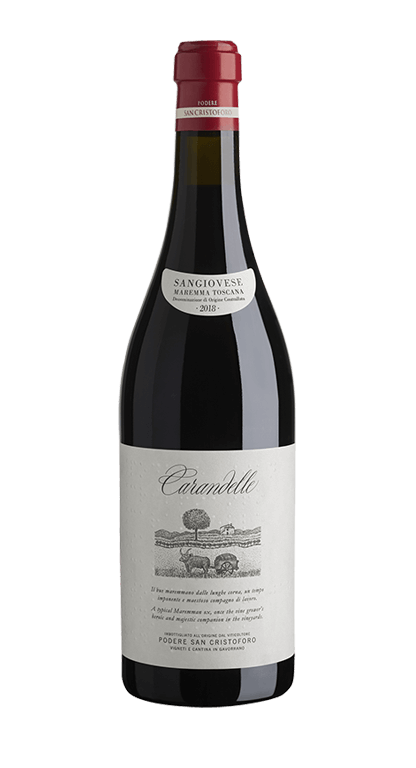 It comes from a blend of 6 different Sangiovese biotypes, selected in some historic Tuscan vineyards and propagated in the "Carandelle" vineyard. It therefore represents the quintessence of Sangiovese.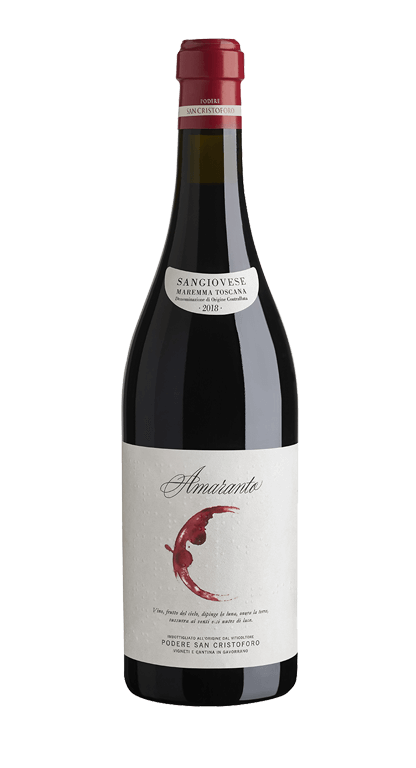 Aged 10 months in French oak, Amaranto express a very pure style of Sangiovese: gentle and elegant but also rich and intense. Amaranto is a shade of red which takes its name from a scarlet plant that the Ancient Greeks called amár-antos (unfading-flower).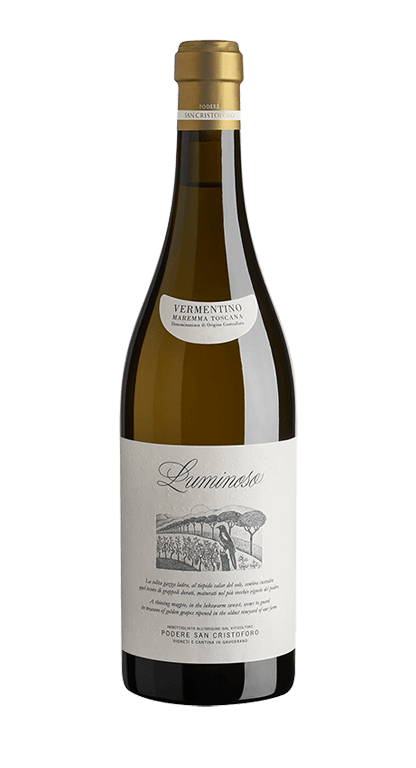 Greetly influenced by the sea and the light, that are major features of this area, Luminoso is a white whose extraordinary mineral sensations derive from the deep roots of the "Campo Vecchio" vines.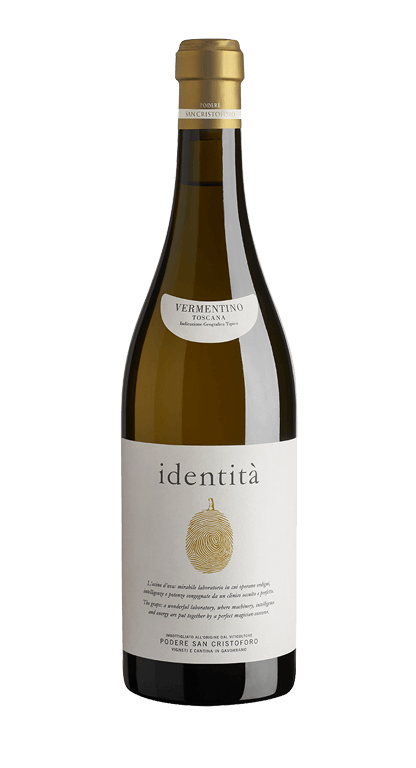 This white is an experimental wine, produced differently every year in limited quantity. In 2019, the grape skins were in contact with the must that remained partially unfermented creating a demi-sec style.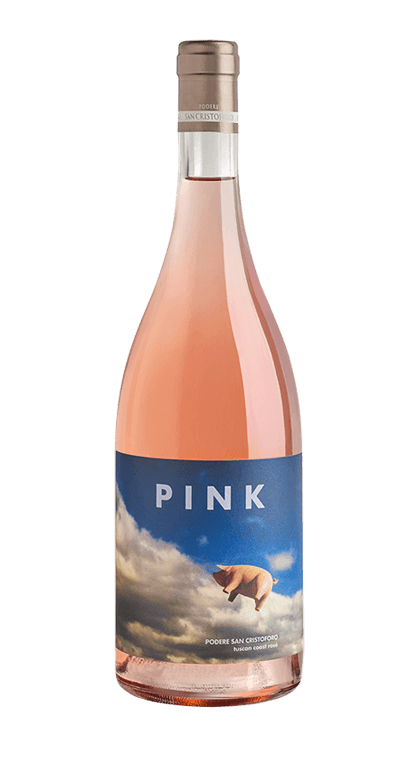 Rosé from gently pressed Sangiovese grapes fermented naturally with indigenous yeasts. The low yields and the deep gravelly soils near the sea give us a delicious rosé with a variety of subtle scents and flavours.
We seek the best agronomic practices in order to assure the highest quality grapes. The biodynamic method offers very simple tools that have been used for a long time in agriculture to make the earth more fertile and to make the vine more resistant.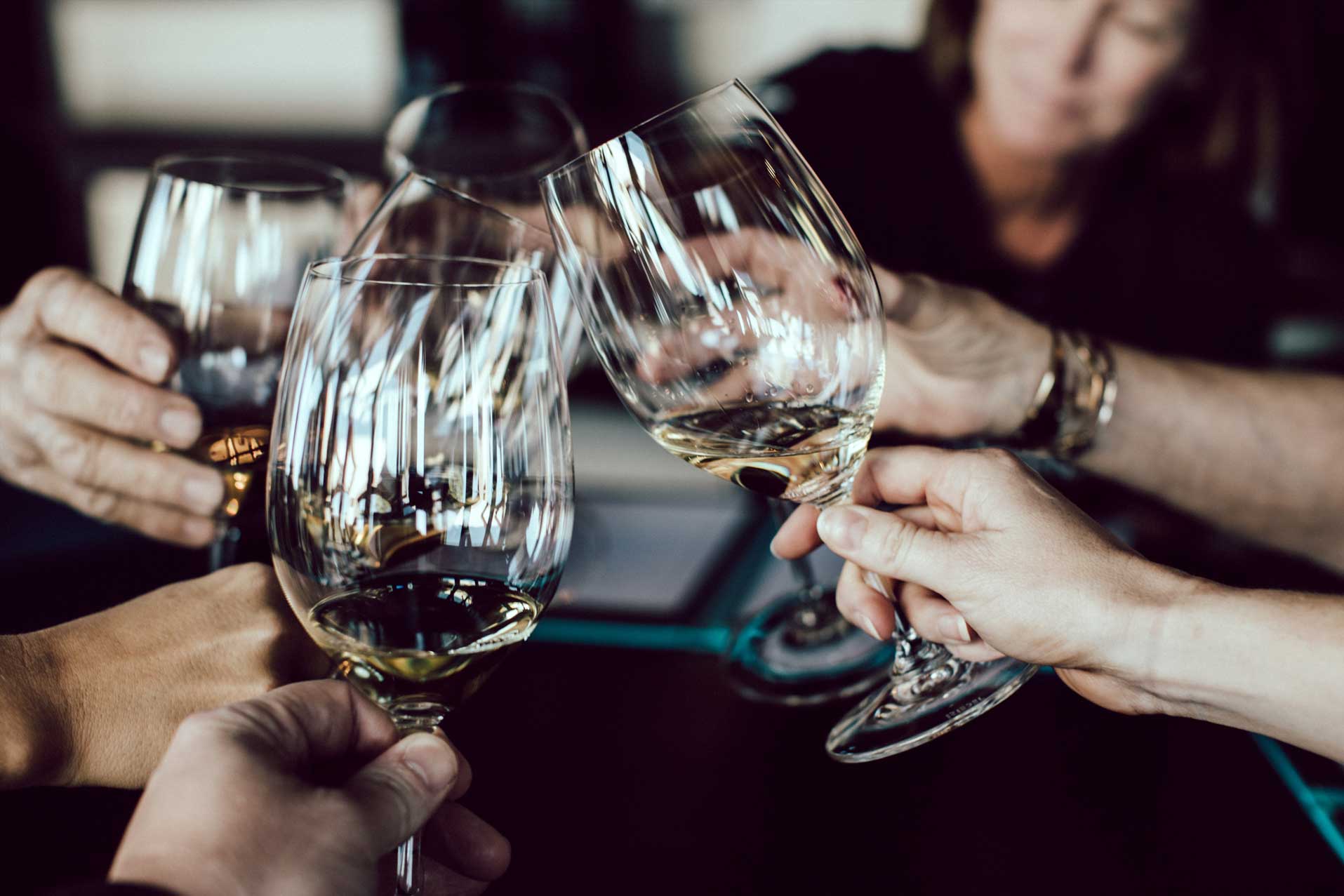 Enjoy the tasting of refined Tuscan wines and learn more about organic and biodynamic wines directly from the winemaker. And, if you are looking for an unconventional culinary experience, you can even try our home restaurant. In both cases please book at least one day in advance.