World's First Modern Wine Matured Under the Sea in Amphorae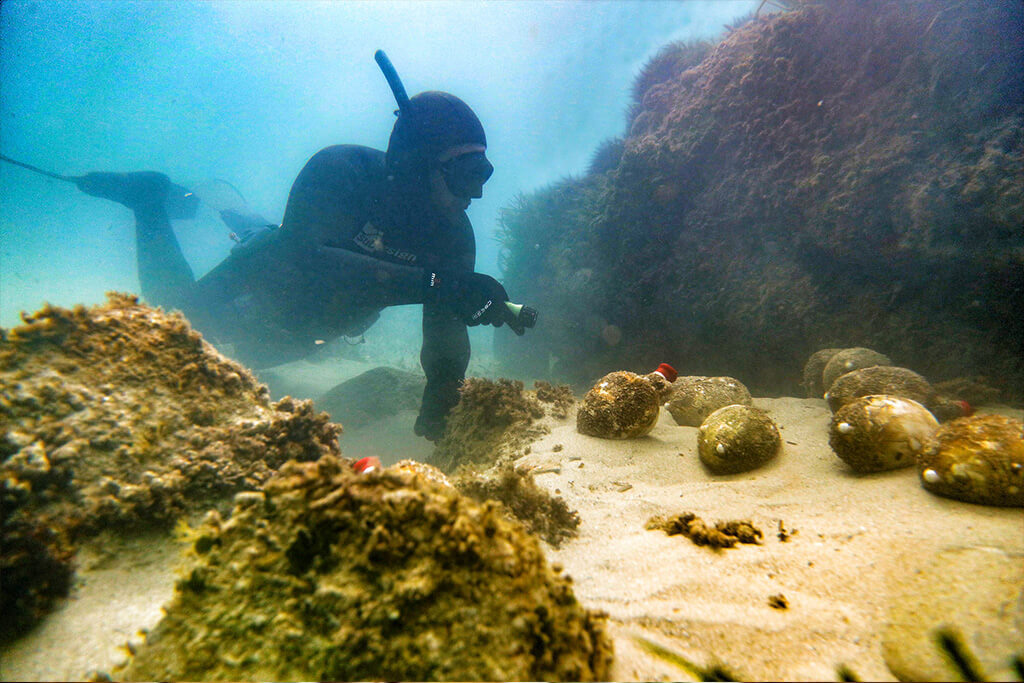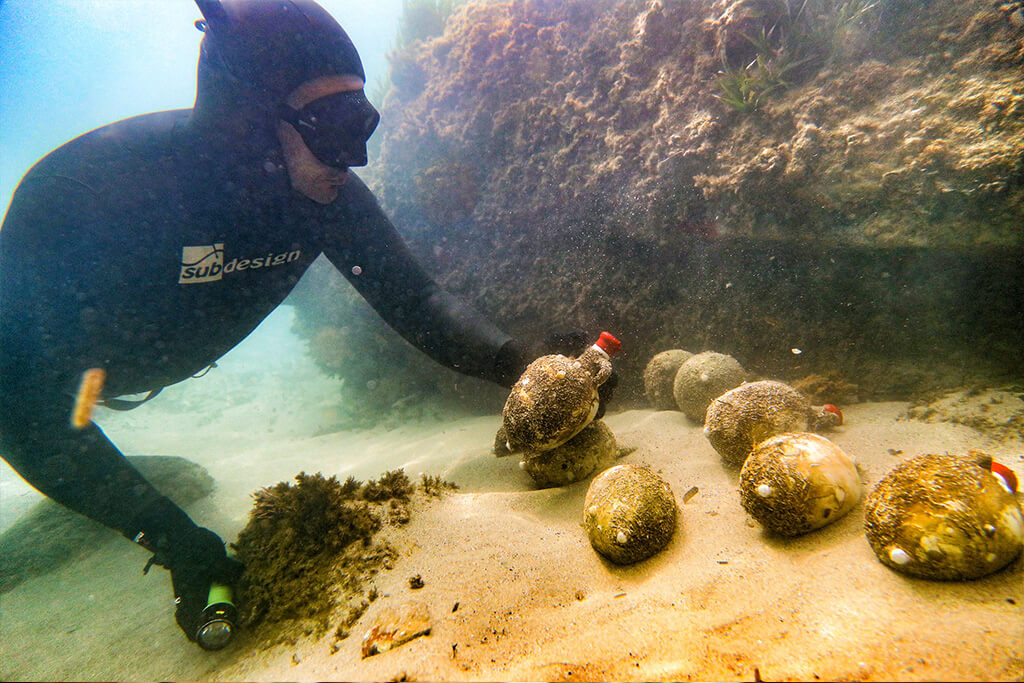 While the idea of ageing wine in glass bottles under water is not new, and making wine in amphora is thousands of years old, the use of a real amphora for ageing wine in the sea is an exclusive prerogative of the Amphora-Maris method. The charm of this idea is linked both to the importance of wine amphorae for the ancient Mediterranean civilizations and to the many archeological findings of wine amphorae in the Tuscan sea, not far from Podere San Cristoforo.
Amphorae ageing in the Mediterranes
The sparse bunches of Petit Verdot, constantly caressed by sea breezes, grow on the ochre coloured gravel soils of Podere San Cristoforo, in the midst of olive trees and hundred year-old cork oaks. Amphora-Maris, 100% Petit Verdot, represents the maximum expression of our philosophy: low yields, meticulous viticulture and natural vinification to enhance our terroir.
Our Petit Verdot is picked by hand at night and wine is made with low intervention and no chemicals. The wine is aged in French Oak barrels for 10 months and then racked into handmade terracotta amphorae, with a manual operation of great precision to avoid oxidation. The amphora is manually corked and finished with lacquer wax and seal of authenticity before being placed in the immersion basket.
The amphoras remain at a depth of 30 meters, in the dark and at an average temperature of 10 degrees centigrade for 9 months. Here it ages, just as it would have done in Greek-Italic times, taking on more mature notes than it would get in the usual aging, as well as developing a slight mineral and earthy note typical of terracotta aging.
Natürliche Ökosysteme umfassen Pflanzen, Tiere und Menschen, die in sich ergänzenden Rollen zusammenarbeiten. Die Biodynamik strebt danach, die gleiche Harmonie innerhalb des Betriebs zu schaffen, der als ein einziger sich selbst erhaltender Organismus betrachtet wird. Die Tiere sind daher von grundlegender Bedeutung und ihr Wohlbefinden bestimmt die Gesundheit aller anderen Elemente des Ökosystems.
Die biodynamischen Spritz- und Kompostpräparate bringen die Reben in eine "dynamische" Beziehung zu Boden, Wasser, Luft, Wärme und Kosmos, um ihnen zu helfen, sich gesund und ausgewogen zu entwickeln, Zugang zum gesamten Spektrum der benötigten Nährstoffe zu erhalten und widerstandsfähiger gegen Schädlinge, Krankheiten und extreme Klimabedingungen zu werden.
Weine, die mit den geringstmöglichen chemischen als auch mechanischen Eingriffen hergestellt werden: Das ist die bessere Art zu trinken. Es ist besser für den Trinker, den Winzer und den Planeten.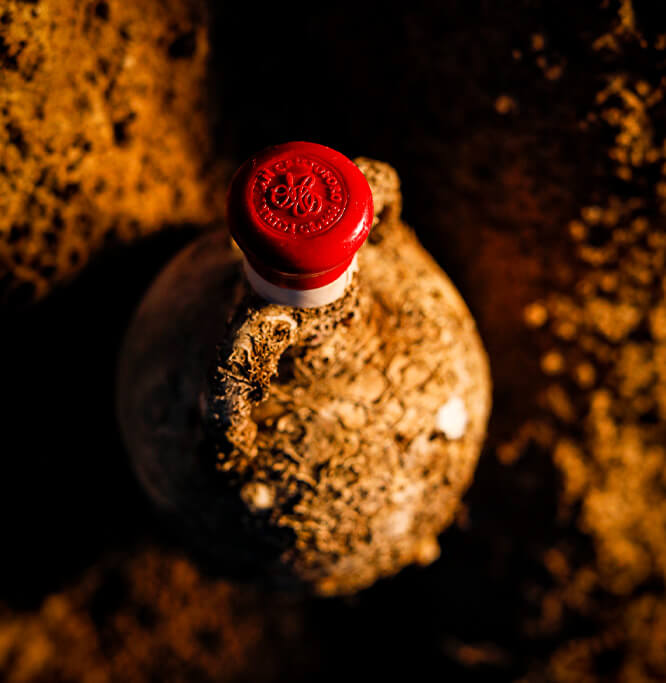 This amphora is crafted by an artisan ceramist in limited edition pieces with maximum precision in construction, taking into account the expansion of the artefact during firing, to allow the cork to hermetically seal the amphora while in the sea. In addition, the clay mixture must be as homogenous as possible in order to obtain a particularly high-pressure resistant amphora. In addition, firing must be carried out at very high temperatures to allow good vitrification of the inside of the amphora.
Podere San Cristoforo ist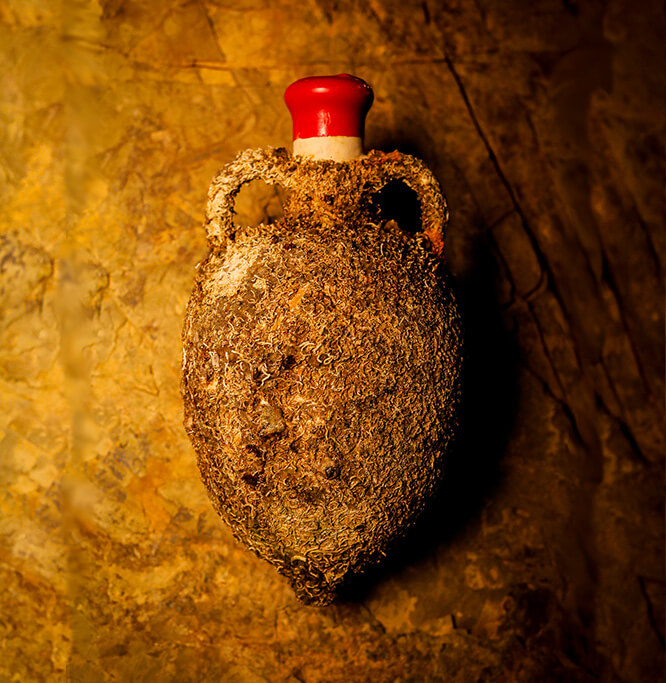 Since the dawn of viniculture, in the late Stone Age, humans have experienced intense relationships with wine and the sea.
Salt water is part of who we are even when oceans claim dreams. And wine stirs the heart or shatters it like terracotta in lost vintages. Yet, both inspire the imagination and bring waves of eternal joy to the depths of our soul.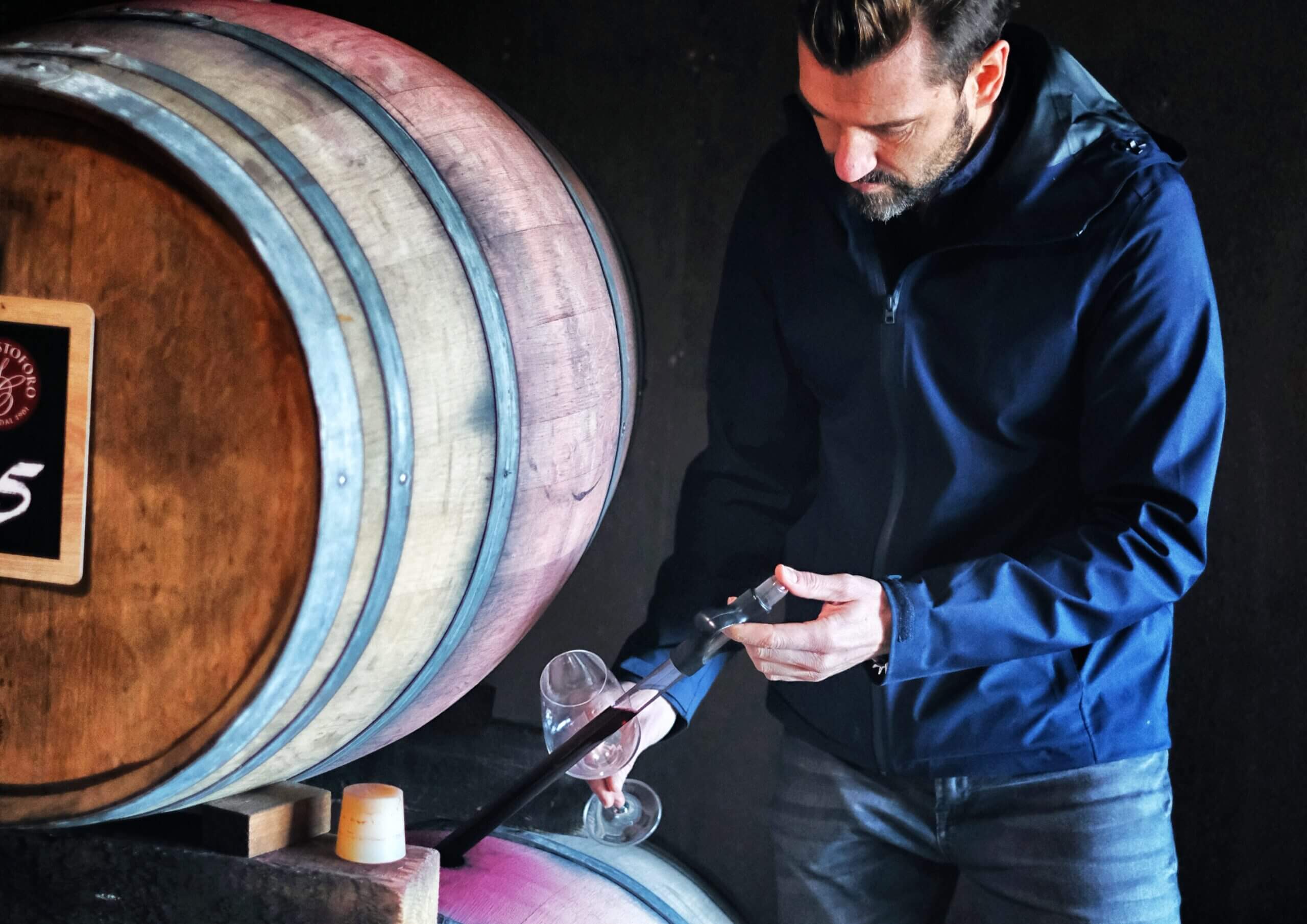 Half an hour spent in nature with the kids and pets, this tour includes a guided walk through the vineyards and the cellars learning about biodynamic wine directly from the makers: Davide, Lorenzo and Niccolò.
Cost per person 5€.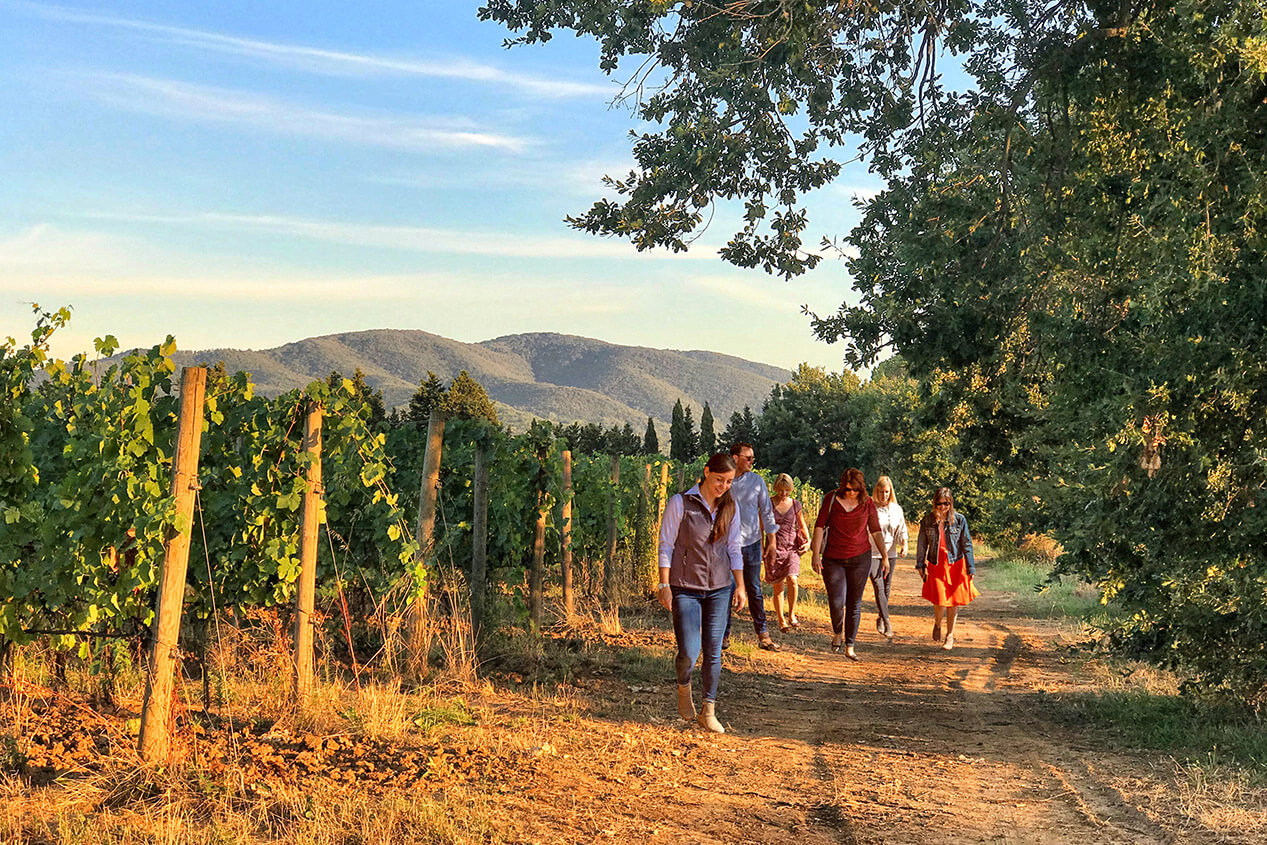 WEIN LAND GASTFREUNDSCHAFT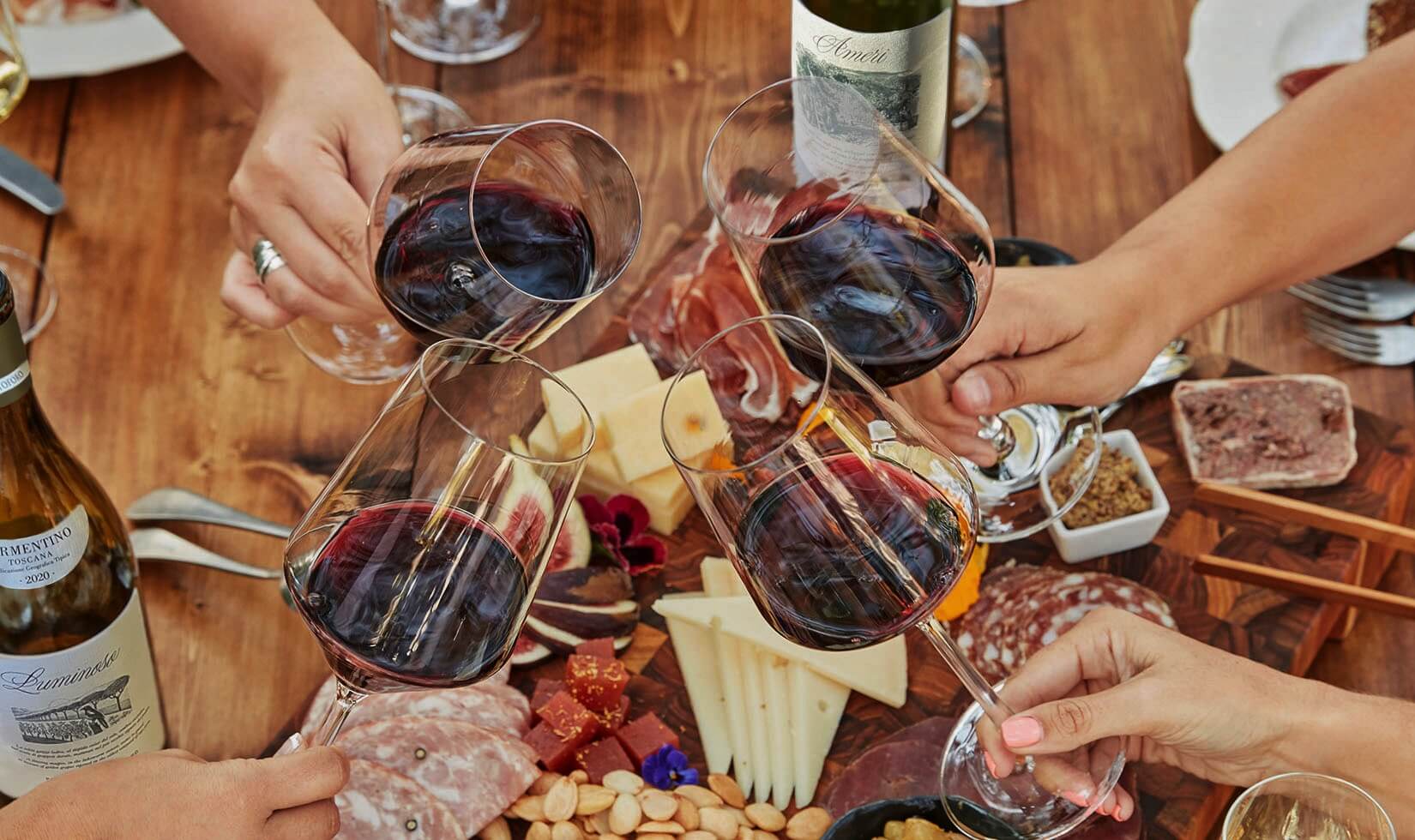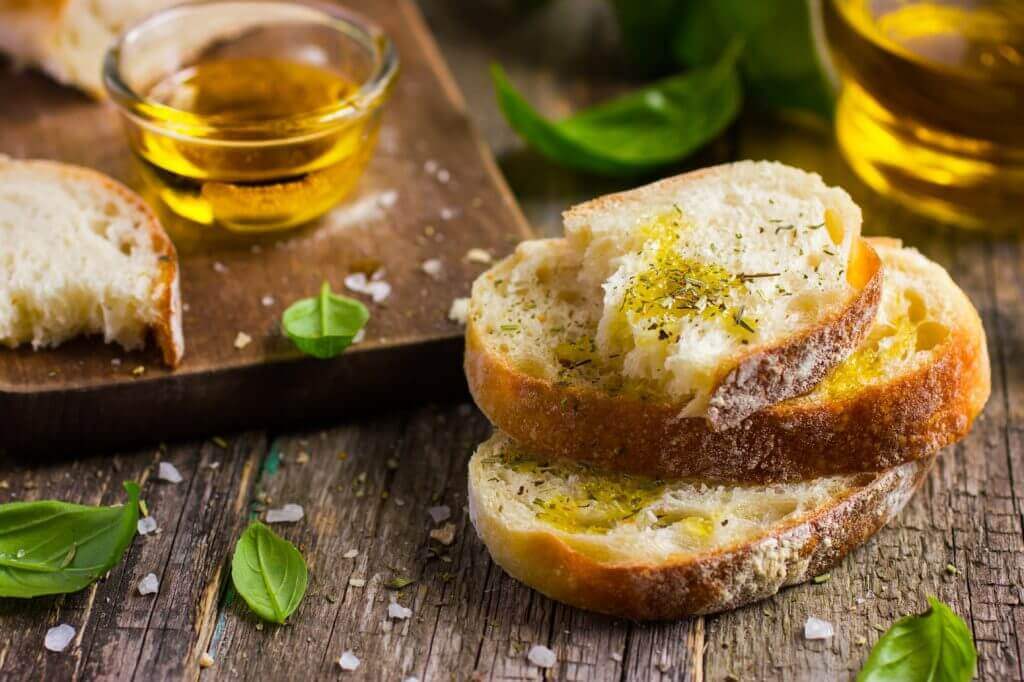 Ein snack, den typischen Bauern-Lunchpaket, bestehend aus geröstetem Brot gekleidet mit unserer eigenen Bio-Olivenöl, begleitet von den besten lokalen Käse und artisan Wurstwaren.
Kosten pro person 15€.